Join Mobiconf Speakers – our call for papers is on!
9 May 2019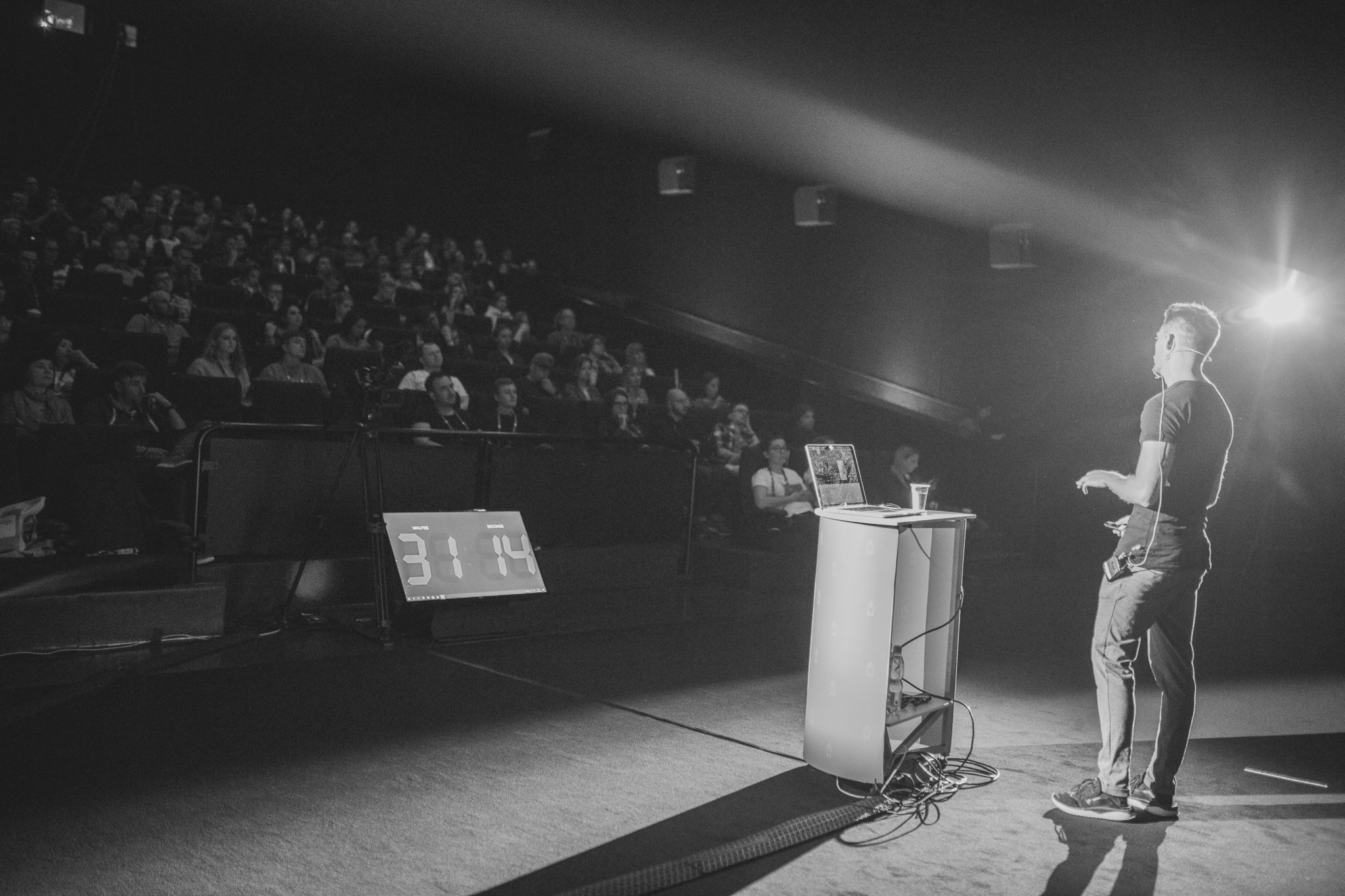 The 6th edition of Mobiconf is coming!
The international conference connecting designers and developers will take place on 3-4 October 2019. Like last year, it will cover four thematic paths: Android, iOS, UX/UI Design and Everything Mobile (the last will focus on leadership, project management, and business). The call for papers is on until the 23rd of June. If you have a message worth sharing, keep reading – we're searching for experienced speakers, as well as rising talents.

Why is it worth applying?
Mobiconf is one of the biggest mobile development conferences in CEE. The last edition attracted over 550 participants: software developers, designers, product managers, etc. It also gathered the representatives of high-profile brands, like Google, Abbey Road Studios, Zalando, Spotify, Shopify and IBM. Joining the conference as a speaker is a great opportunity to network with other speakers and audience members, develop your public speaking skills and… well, give your presentation on a huge cinema screen at Multikino, Kraków.

If words are not enough for you, watch these highlights from the past edition of Mobiconf:

How should I apply?
If you would like to join the Mobiconf 2019 speakers, you can apply through the PaperCall platform. Just fill the application form and give us some time to get back to you. We're waiting for your papers, and can't wait to see you on stage!