Why is it worth speaking at Mobiconf?
5 June 2019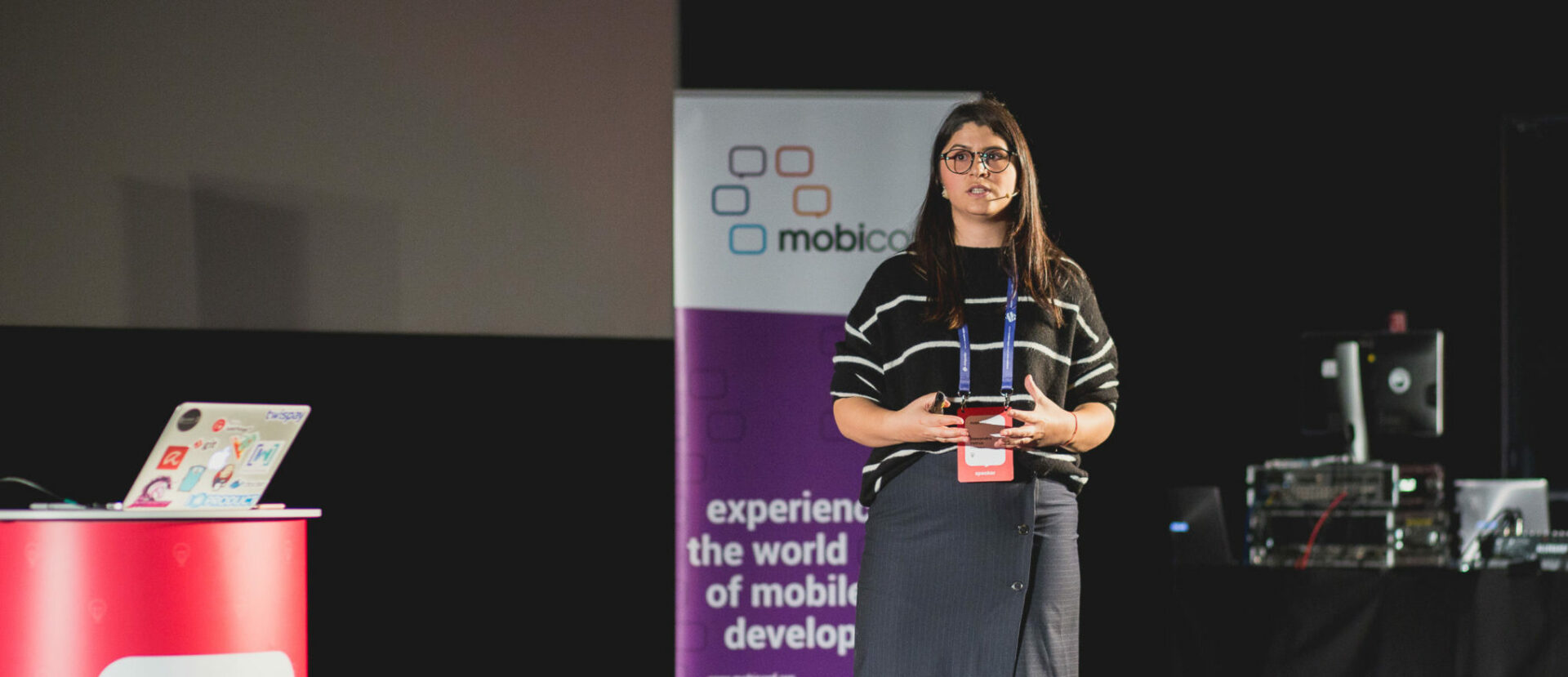 Q&A with the awarded speaker
Mobiconf 2019 is calling for papers! The international conference connecting designers and developers will cover four thematic paths: Android, iOS, UX/UI Design and Everything Mobile. It's an excellent opportunity for rising talents and experienced speakers, eager to share their knowledge with the community on the stage of Multikino, Kraków.
To give you a bigger picture of how it feels to speak at Mobiconf, we've asked a few questions to Alexandra Petrus, the winner of Top Speaker Award at Mobiconf 2018 on the Everything Mobile path. What was her experience of giving a presentation at the conference?

In your opinion, what is the biggest benefit of speaking at Mobiconf?
A great, amazing audience that never fails to give feedback, make awesome points and ask questions. This is a clear indicator of how much they value the talks and speakers' contributions. This always comes as a reward for any speaker.
Do you think that Mobiconf gives good possibilities for networking?
Absolutely. Both attendees and speakers are excellent to each other, which encourages great mutual streams of communication and healthy exchanges of opinion.
Could you please give one piece of advice to anyone who plans to speak at Mobiconf?
Prepare for a cinematic experience that delights your senses!

Alexandra Petrus giving her award-winning talk at Mobiconf 2018
How to apply?
If you would like to experience Mobiconf atmosphere as a speaker, apply through the PaperCall platform. We're waiting for your papers until the 23rd of June!